Passionate Digital Creative Director and Senior UI Designer with over 20 years experience designing pixel perfect user interfaces, and innovative and compelling user experiences.
In addition to excellent UI design skills and an appreciation of good UX, I also have strong knowledge of HTML/CSS, interactivity and animation.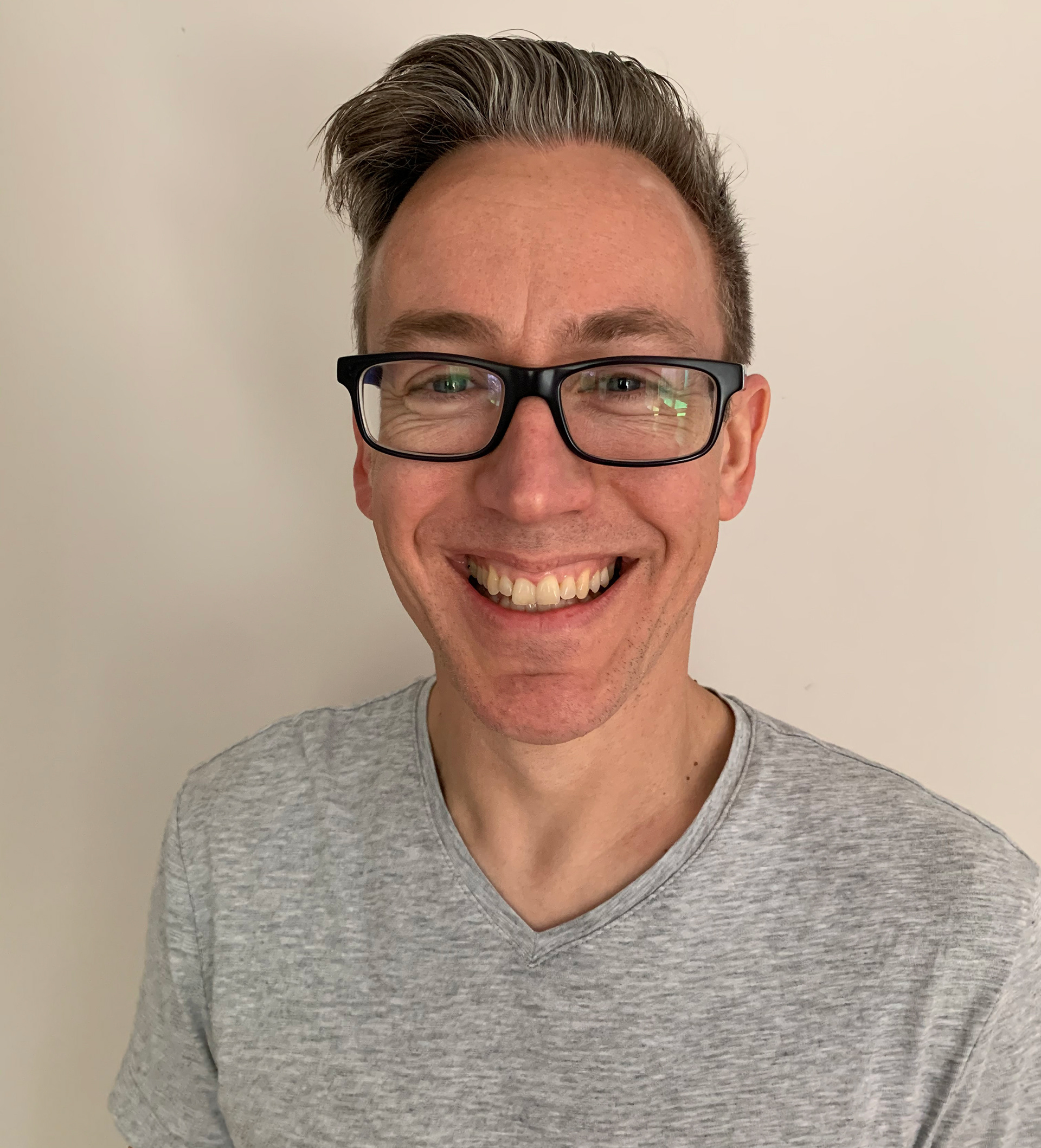 EXPERIENCE
Digital Creative Director
WPNC (formerly WPN Chameleon/Chameleon) London | August 2012 – Present
Client examples: NSPCC, Macmillan Cancer Support, British Heart Foundation, UNESCO
● Producing sector leading UI design and creative work across multiple channels
● Leading digital design team (UI, UX & front end) in creating digital experiences and products for major UK charities, earning industry recognition from Third Sector Awards, DMA Awards & BIMA Awards
● Instrumental in digital team exceeding new business target by 30% and delivering 9% growth for 2019
● Creating online donation product (inc. UI, branding, and sales material) enabling charities to increase donations by up to 72%
Creative Head of Digital
Lick Creative (now Delta Creative) London, Herts & Essex | October 2010 – August 2012
Client examples: Tesco, Adidas, Reebok, Premier Foods, Blacks Leisure Group, Apple, Namco Bandai
● Developed digital design solutions for a range of clients across retail, FMCG, film, and entertainment
● Created seamless customer journeys (UX/UI) between physical and digital touchpoints: responsive websites, mobile apps, social media, digital marketing, email, augmented reality, and digital display
Digital Art Director / Senior UI Designer
Blue Barracuda (now part of FCB Inferno) London | December 2005 – October 2010
Client examples: Pizza Hut, Europcar, UK Film Council, GlaxoSmithKline, BUPA, Roche, BAA
● Produced high quality UI design for websites, mobile apps, email, and digital marketing solutions
● Implemented standards for accessibility and user experience across digital design team
● Art director for £1m Pizza Hut account
● Founding member of design team that grew from 2 to 10, aiding agency growth from 16 to 65 in 4 years
Senior UI Designer
Spex Internet London | June 2002 – December 2005
Client examples: Sony Europe, Sony Centres, Davy's of London, Centrepoint, Bridge Travel Group
● High quality UI design for websites, email, and digital marketing solutions
● Developed Flash microsites and HTML emails
UI Designer
PowerHouse London | June 1998 – January 2002
Client examples: PricewaterhouseCoopers, Cambridge University, Imperial College, TMP Worldwide
● Created multi-channel UI design
● Developed Flash and HTML microsites
SKILLS
As a digital designer for over 20 years I have used a range of skills, and am constantly looking for new ways to make the UI/UX process more streamlined for both myself and my team; whether exploring and assessing which tools are the best fit (Sketch, Principle, InVision Studio etc.) or seeing how we can make use of design approaches/trends like Design Systems, Atomic Design, Design Sprints, or Material Design.
My current toolkit includes Adobe XD, Adobe Photoshop, Adobe Illustrator, Adobe InDesign, Adobe Acrobat, and Microsoft PowerPoint(!) and as part of the digital team at WPNC I also use a variety of tools to collaborate internally and externally on projects including InVision, Basecamp, Microsoft Teams, Google Drive, and Slack.
User Interface (UI) Design, Creative Direction, Visual Design, Ideation, Concepting, Digital Design, Web Accessibility, Art Direction, Graphic Design, Digital Experiences, Interaction Design, Strategy, Sketching, Storyboarding, Integrated Design, Customer Touchpoints, Presentation Design, Team Management, Mentoring, Client Presentations, New Business Pitches, Social Media Creative, Moodboards
Download my CV
here
or get in touch.